MTU
The sky is not the limit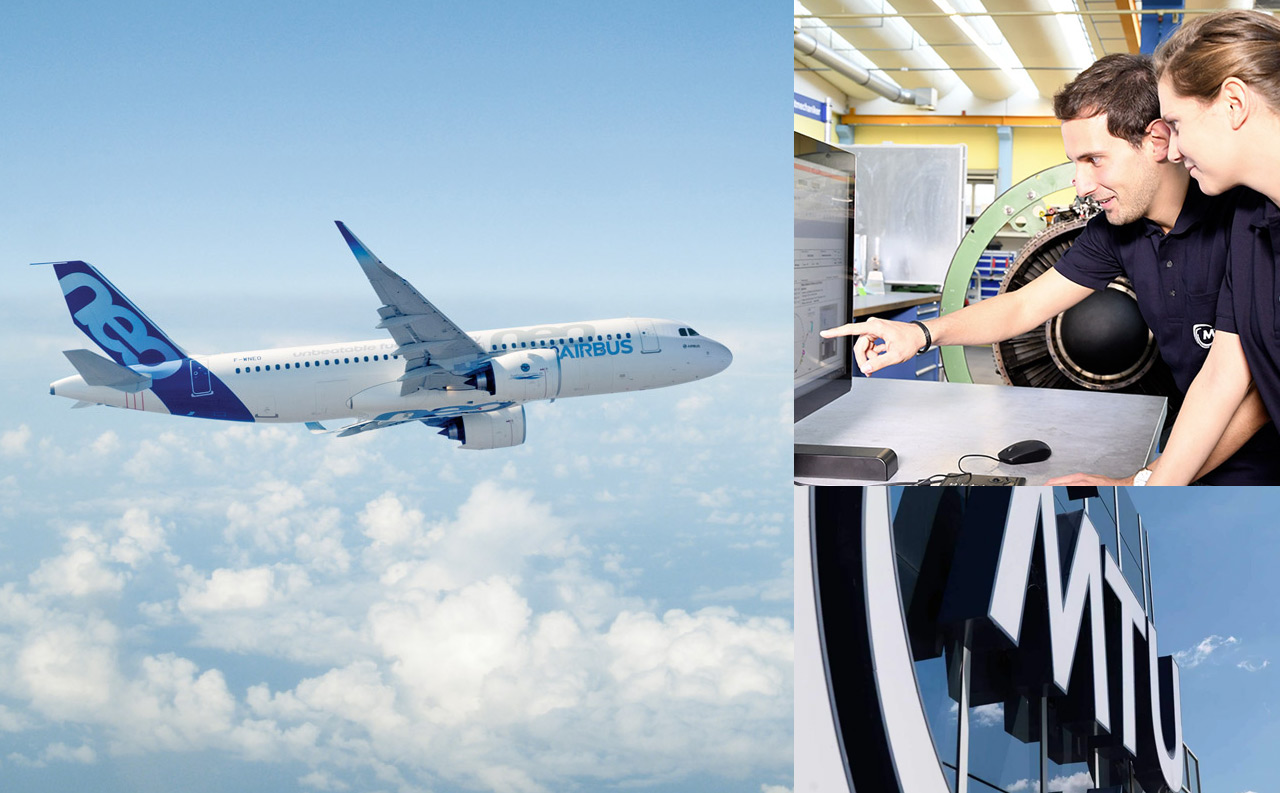 About MTU
MTU Aero Engines is Germany's leading engine manufacturer and an established global player in the industry. It engages in the development, manufacture, marketing and support of commercial and military aircraft engines in all thrust and power categories and industrial gas turbines. The German manufacturer employs approximately 10,000 people overall and with its various affiliates and subsidiaries has a presence in all significant regions and markets worldwide. In the years ahead, MTU will focus its resources on its core business, seek stakes in emerging engine programs and expand its service offerings.
Components for aircraft engines are almost the definition of a 'critical product'. There is simply no room for error mid-Atlantic; crew and passengers need to be able to rely 100 % on these parts. This makes a long and successful track record when it comes to engineering and safety key which is one reason MTU Aero Engines is such an attractive business.
What makes MTU a great business?
If like us you are trying to identify great companies with the ability to generate high returns over long periods of time, the aircraft engine industry generally, and MTU specifically, is a great place to look;
Barriers to entry are very high e.g. because of a concentrated market structure with long-standing relationships between the airframers/engine OEMs and their suppliers, products are technologically complex to design and manufacture, it is important to have a long track record etc.
Product cycles are very long which means significant up-front investment in exchange for strong visibility on future service revenues; engines normally operate for several decades which provides a long duration earnings stream.
There is strong underlying market growth driven by a secular increase in passenger numbers i.e. more and more people are able to travel, driven by markets like China. On top of this, MTU has a great opportunity to take market share, both on the OEM side and in the aftermarket.
MTU is very well managed and has an attractive position in the narrowbody market (e.g. selling to the A320neo) which has healthy dynamics.
All in all, this should provide us with an attractive combination of high returns and good reinvestment opportunities.
What could go wrong?
So what can go wrong? Here are a few suggestions:
The aircraft industry is very cyclical and the impact of CoVID-19 has made this painfully clear; aircraft movements pretty much came to a halt in spring 2020. However, MTU is able to operate profitably even in this environment thanks to a significant element of aftermarket revenues, a flexible cost structure etc. We find this very encouraging; companies that create value even at the bottom of the cycle have a big advantage as long-term holdings.
Accidents like the ones involving the Boeing 737 MAX can have a significant impact on aircraft orders and therefore engine deliveries. While MTU was not impacted in this case (the engines for the MAX are built by a JV between General Electric and Safran) there is always a risk of something 'going wrong'. However, MTU manages this risk e.g. by working across a portfolio of engine programs.
In the long run, there is also technology risk e.g. through a transition to some form of hybrid or hydrogen technology etc. While it is too early to say how this might impact MTU and the rest of the value chain, there are a few reasons why we think this risk is manageable at this point e.g. the very long lead times for development of new engines, the opportunity for MTU to participate in any such new engine programme etc.
Conclusion
MTU is a good example of a high quality cyclical business. While the cyclicality of the business at times brings volatility in earnings and share price performance, the underlying trajectory points upwards and volatility offers the long-term investor an opportunity to add to holdings, as we have done in 2020.
This is a great business run by great people and, despite occasional turbulence, we are very excited to be onboard for the ride. The sky, in this case, is not the limit.